Fried Sweets
Shinko Crisp Cake (Kyushu Soy Sauce Flavour)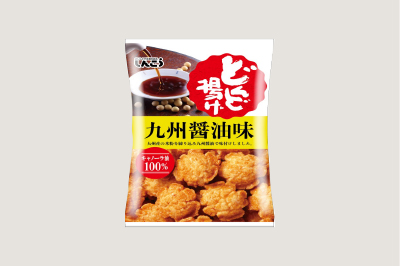 Shinko Crisp Cake celebrated its 50th anniversary with a redesign.
Shinko Crisp Cake (Okinawa Black Sugar and Peanuts Flavour)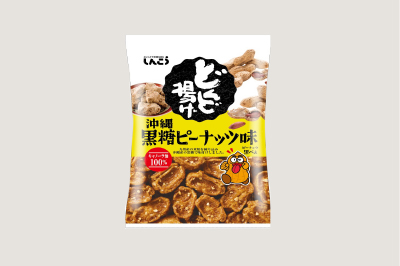 Okinawan black sugar is slowly melted to create a semi-sweet honey before being spread over a crispy rice flour dough. Then, lots of peanuts are sprinkled on top.
Kakimochi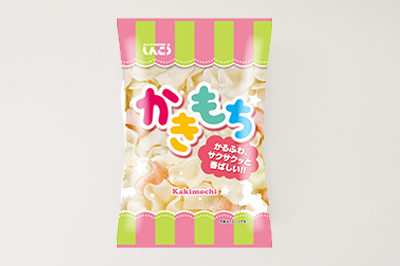 These are lightly salted fried rice crackers.
With the soft, light texture and crispiness, you never get tired and can't stop eating them!
We produced this confectionery for people of all generations to enjoy and love.
Eating this rice cracker evokes a sense of nostalgia.